Sealcoating Equipment for the Professional or the Beginner at Direct Prices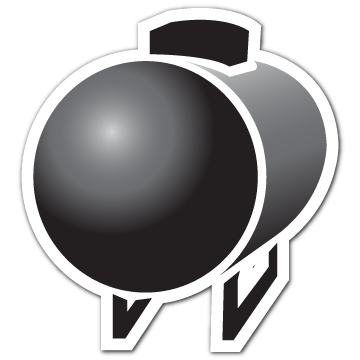 Sealcoating Equipment Direct.Com specializes in Asphalt Sealing Equipment and sprayers, as well as accessories, replacement pumps and repair parts to help you keep your asphalt sealcoating business up and running!
If you need Used Sealcoating Equipment please see our Used Equipment Site: Buy My Asphalt and our main Asphalt Sealcoating Equipment site at Asphalt Sealcoating Direct.Com for a HUGE selection of Pavement products including tools and accessories.
Call Us At 1-800-689-2098
By listening to our customers we have found that you want a one-stop experience to purchase sealcoating equipment without calling the company to ask for details regarding the cost of the system.
We encourage you to shop and compare price and specifications for what will soon be dozens of high quality sealcoat sprayers in one location.
We design and build what we feel is the worlds most economical and innovative Seal Coating Machine in the industry today and we even shop the competition regularly comparing specifications and prices making sure we offer you the best value.
You can compare pump styles, shopping by brand and system configuration and choose the pump and tank that best fits your need and budget.
Call us Toll Free and talk to an Asphalt Expert 1(800) 689-2098
Sealcoating Equipment Direct offers basic systems for the beginner sealcoating business owner as well as the very experienced seasoned professional and everything in between!
We will even customize your asphalt Sealing Equipment for you, allowing you to mix and match and offer you options in tanks and pumps, hose configuration and skid styles allowing you to purchase the system you really want.
We have very good relationships with several pump manufactures including Yamada, FairBanks Morse, Grundfos, Gould, Sterling, and Honda as well as many others.
We also use Puma, American Equipment, Dewalt and Carter for our Air Compressor line giving you the very best power plant for your new sealcoating sprayer.
Our hydraulic line includes Prince, Haldex, Dynamic, and Brand which are very high quality hydraulic components and we only use Honda, Kohler, Sterling, Subaru and Briggs & Stratton for our gasoline engine line.
We contract with several fabricators to build your new sealcoat sprayer system specifically to your specifications, allowing us to pass along huge savings to you because this concept keeps our overhead low and this allows us to sell for less.
In addition to all of the above, you can purchase bulk sealcoat shipped to you in 275 gallon totes as well as 55 gallon barrels here and we even offer Asphalt Emulsion Sealer which is the newest Emulsion Sealcoat product available, and compared to Coal Tar, this product promises to be a huge hit with sealcoaters not only because of environmental issues but cost of application.
Please Register Your Business if you own an Asphalt Sealcoating company and we will match potential customers to you. This is a Free Service to our customers! Be sure and list your website as well!
Thanks for visiting our "On-Line Store" and we hope you will Contact Us if we can help you with information regarding your sealcoating equipment questions.
Regards,
Sealcoating Equipment Direct